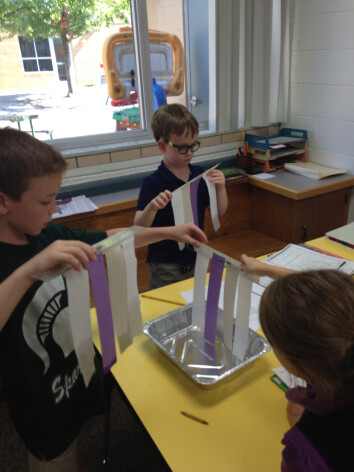 Matter is all around us. There are many properties that help identify matter. The second grade is learning more about them and recently they learned about one property, absorbency.
Using different types of paper, the students tested how well they absorb water. They were able to test which papers absorbed water the best and examine them.
Second grade teacher Jamie McMahon said the experiment gave students a first-hand look at how absorption happens and how it impacts the objects make up.