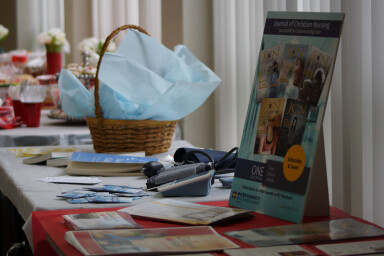 Trinity welcomed all nurses from the congregation to a brunch recently. It was an opportunity for the nurses to get to know one another and also connected with Parish Nurse Lisa Riviera.
The nurses gather on Saturday, April 29 for conversation and brunch. The event, attended by about 15 nurses from the congregation, provided information about the importance of their compassionate care as well as a reminder that they are doing God's work.
The event was organized and run by Riviera, who wanted to meet the nurses within the congregation and show her appreciation for them.
"It was great to have all the nurses together for the brunch. It gave us a chance to compare our experiences and remember why we do this--for God," said Riviera. She hopes to make the nurse brunches a regular event.