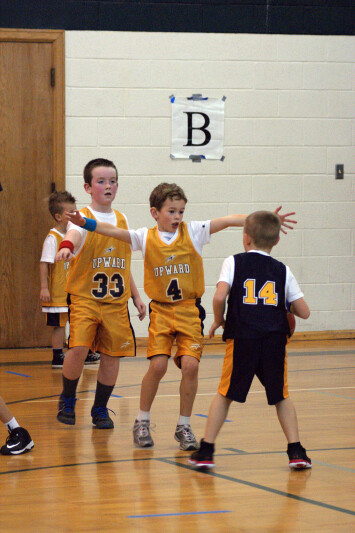 Upward Sports is an outreach sports ministry for children in Grades K-6 that combines solid sport instruction and skill development with a ministry component that introduces children to Jesus Christ. Trinity offers both CO-ED BASKETBALL and CO-ED CHEERLEADING. Learn more at www.upward.org. E-mail Trinity-specific questions to .
Registration Information
Registration opens October 1. The early registration cost per child is $100 for basketball or cheerleading, which includes a complete uniform at no extra cost.
After the second Player Evaluation Day on December 1, the registration cost per child is $110, and registrations will be accepted until December 1. After that, basketball players may register only if there is space. Team sizes will not exceed 10 players.
Please register online usingthe Upward Registration Form. You may pay online or at the church office between 8 a.m. and 4:30 p.m. to register and pay.
Evaluations and Orientations
Every basketball and cheer participant must attend at least one Evaluation Day for the following:
Registration--If not previously registered.

Uniform Sizing--samples will be available

Evaluation--Basketball players only MUST be evaluated for team placement.
Evaluations will take place in the Trinity Gym according to the following schedule:
K5 through 6th Grade Boys/Girls - Saturday, Nov. 4, between 9 a.m. and noon

K5 through 6th Grade Boys/Girls--Saturday, Dec. 1, between 9 a.m. and noon
Program Schedule
The first practice will be held Monday, Jan. 7, 2019 with the first game being played Saturday, Jan. 19, and the season going through March 16. There will be NO practice or Game Day the week of Feb. 18, 2019. The Awards Celebration is scheduled for Friday, March 22, 2019 at 6:30 p.m.