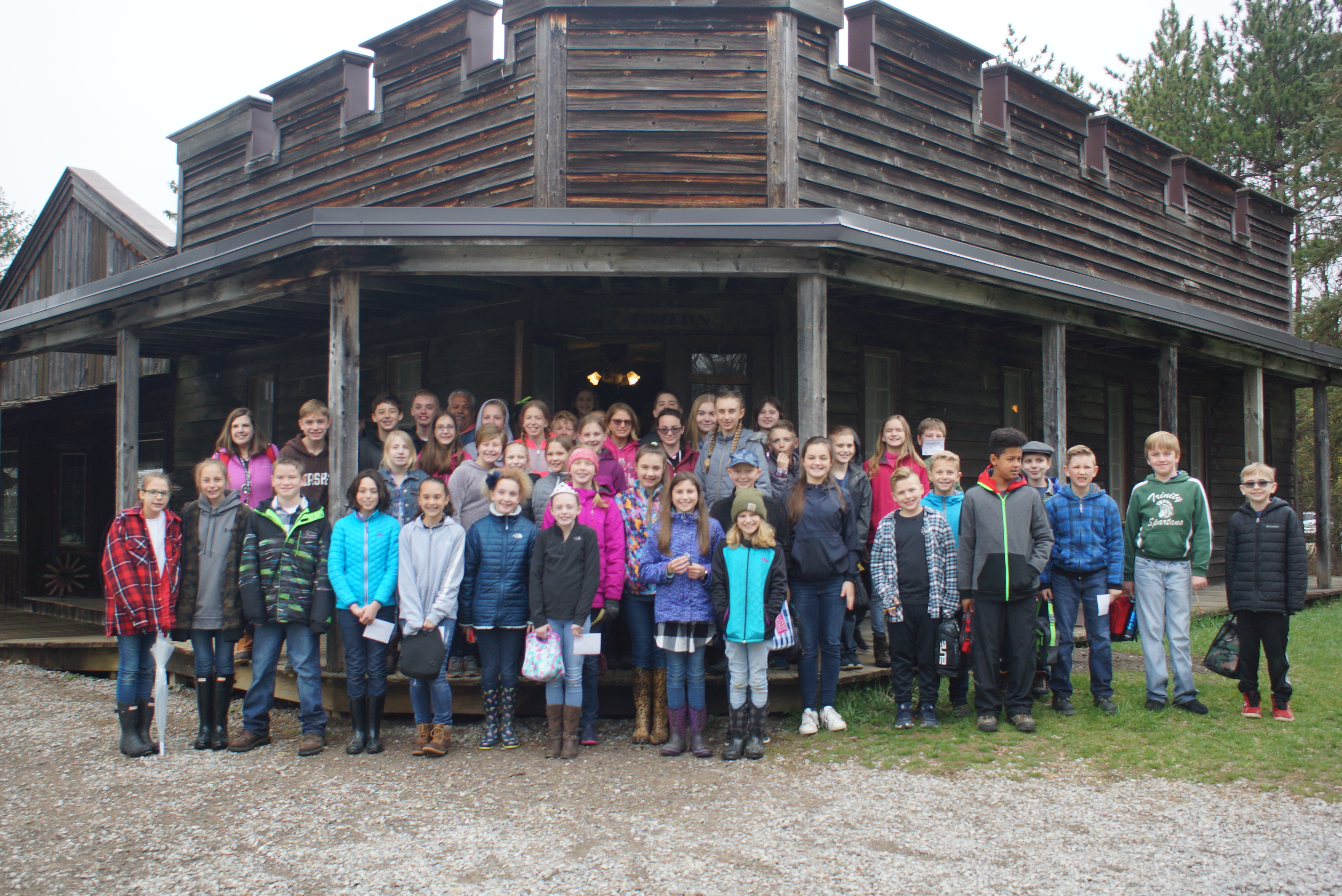 On Friday, May 3, the fifth and sixth graders traveled to Camp Tamarack in Ortonville to live out pioneer days at Smoklerville, the camp's pioneer village.
Smoklerville was set up as a functioning town, complete with tavern, general store, jail, schoolhouse and farm. For the first part of the afternoon, the kids had to complete tasks around the town to earn money and necessary items to survive as pioneers.
They learned about farming, they met up with a fur trader, they practiced their hunting by learning how to use a slingshot and they got a lesson in Native American relationships. All the while, they had to obey the rules to avoid the sheriff and time in jail.
After the first hour, the students met to determine if they had enough to survive another year as a pioneer family. In the second year, they had new tasks to complete and skills to learn. They played pioneer games, attended school in the one-room school house, learned the art of quill inking, performed chores like laundry and hand-dipped candles.
The students learned about the various skills needed to survive as a pioneers while also working together.
To see more pictures from the trip, check out our Facebook album.