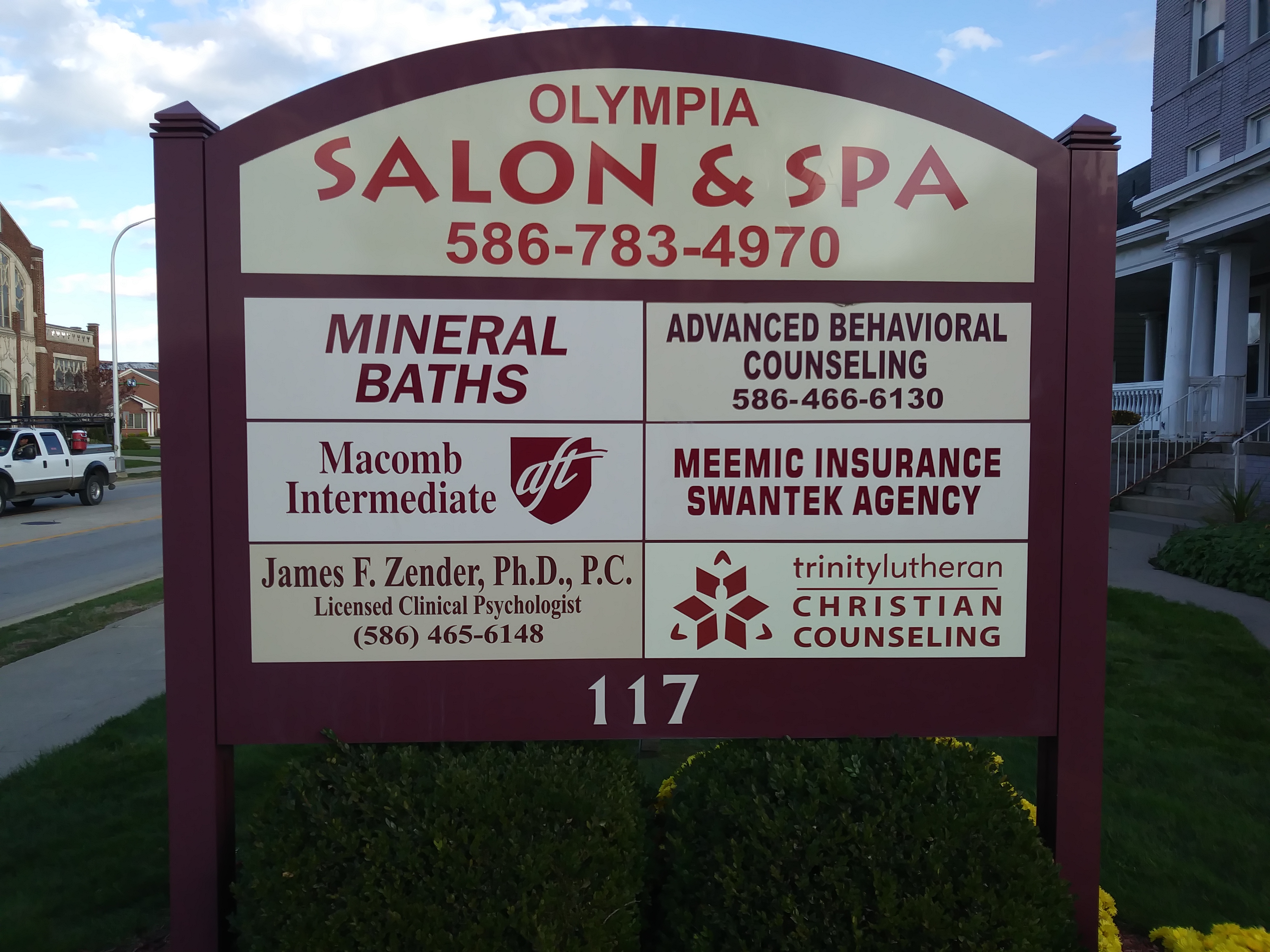 If you've driven down Cass, just west of Southbound Gratiot, and seen the Olympia building, you might notice the Trinity Christian Counseling Center's new sign.
Trinity Christian Counseling Center has been at the Olympia Building for several years, and in the past year has grown to acquire more office space on the third floor. Additionally, a new, larger sign was added to the building marquee to draw more awareness to Trinity Christian Counseling Center's presence in the building.
There are now four counselors in the center who can see children, teens, adults and couples who need to check in, set goals or overcome obstacles in their lives.
Trinity Christian Counseling offers Christ-centered professional counseling at the Olympia Building offices in Mt. Clemens at 117 Cass Avenue. Contact the staff at 586-468-0401 or Daytime and evening appointments are available. The first session is free for Trinity members. For more information on the counseling center, visit the Trinity Christian Counseling web page.