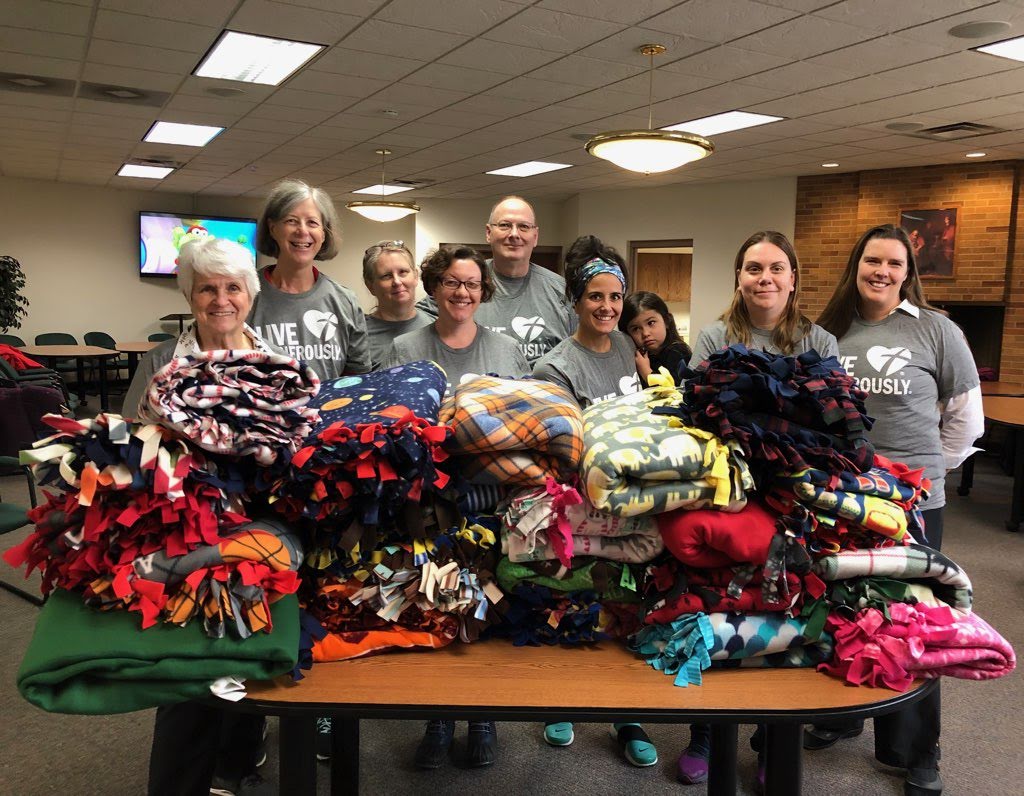 January often means snow, colder temperatures and even snow. Earlier in December, Trinity held the fifth annual Fleece Navidad to make fleece tie blankets to students at the Dianne Pellerin Center part of L'Anse Creuse Schools. Nearly a dozen volunteers were able to make 23 blankets for families who could use extra support during the holidays.
Fleece Navidad is spearheaded by Sue von Fange, who works with a social worker from the Pellerin Center, which is located within the Pankow Center, to identify what students could benefit from a fleece blanket for Christmas.
The Pellerin Center is an accredited alternative high school, one of a few in the county, that leads to a L'Anse Creuse High School diploma for students 14-19 years olds. von Fange said she initially started the program after working with a former vice principal at the school, who had attended one of her KINDLE clusters.
Fleece Navidad is funded through a Thrivent Action Team. This year, the team made 23 blankets with the Thrivent grant. They were then packaged in gift bags and sent to the Pellerin Center for distribution.
von Fange said the Pellerin Center has expressed interest in continuing to receive blankets from Trinity in the future. Watch the Announcer next fall to see if you can help with this Engage the World project.