As we celebrate National Lutheran Schools Week, Trinity is telling the stories of our students, families and alumni. These current and former families are illustrating first-hand why Trinity is a great place for a solid Christian education.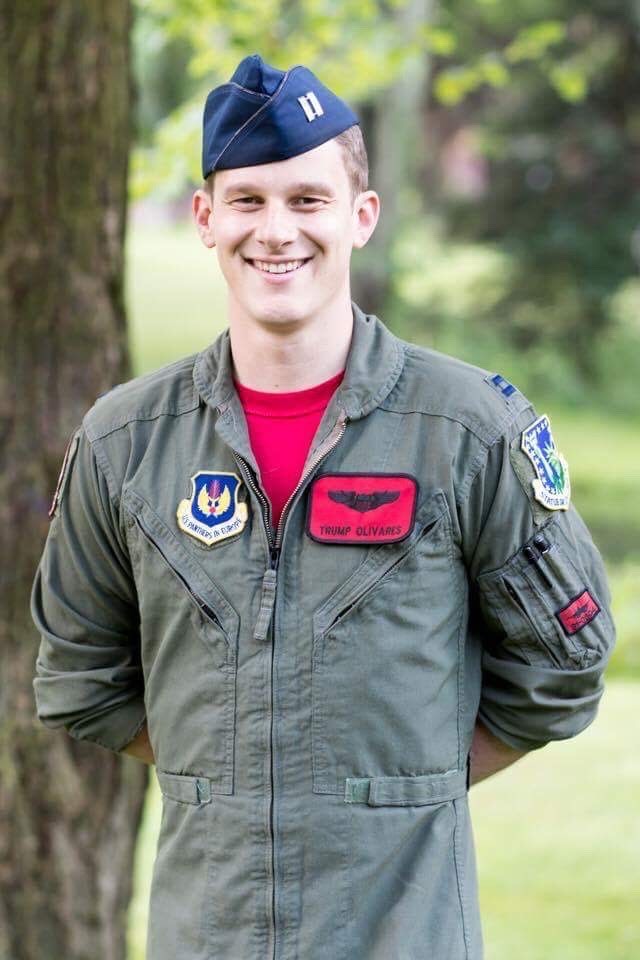 Derek Olivares, Trinity class of 2002, was a self-proclaimed trouble-maker as a student at Trinity. However, through the dedication of his teachers and his academic achievements, Olivares was able to excel at Trinity, Embry-Riddle University and now in the Air Force.
Olivares started at Trinity in sixth grade.
"I really enjoyed my time at Trinity, the small class was nice because it really made you interact with people around you. It's tough to get lost in the shuffle when there are so few people," said Olivares.
It was because of the small class sizes that Olivares said he couldn't get away with anything that would get him in trouble.
"The way the faculty treated me really had an impact on my life. They held me accountable for what I did while not going too far, which is the reaction I try to have toward everyone when they make mistakes," said Olivares.
In particular, Olivares cited Sally Buss, eighth grade teacher at Trinity as one of his heroes.
"She knows how much I appreciate everything she did and continues to do for everyone. She was one who always held me accountable," said Olivares.
During is time at Trinity, Olivares played soccer and basketball, but that's not where he was most skilled.
"I'd consider myself an athlete, but far more than that, I'm an academic. To be honest, school and learning has always been easy for me," said Olivares. He said while athletics are a fun piece of school, it's important for students to focus on academics. "(Sports) are a great foundation for life and do provide real value, but at the end of the day, your mind and its ability to think is the most important skill you have."
After Trinity and high school, Olivares went on to Embry-Riddle Aeronautical University in Florida where he earned a Bachelor of Science in meteorology with a minor in math. At that time, he said he "had no intention of being a pilot, let alone in the military."
However, after spending time at Embry-Riddle, he saw the ROTC program and thought it would be something interesting to try.
"I found out it was something I was good at and, most importantly, it opened up a lot of opportunities that I never would have thought possible," Olivares said.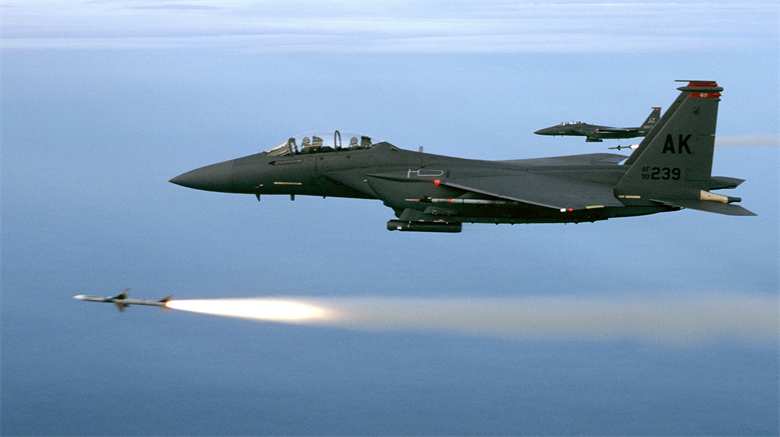 Now, Olivares is a fighter pilot in the United States Air Force, flying the F-15E Strike Eagle.
"My current job has me evaluating air-to-air missiles that shoot down enemy planes and air-to-ground bombs that blow up targets. Long story shirt, I make sure the products that the government buys do what the private companies say they do," said Olivares.
As part of his job with the Air Force, he has also been able to visit places around the world. He said he has been to the United Arab Emirates, Jordan, Iraq, Israel and was stationed in England for five years, giving him the opportunity to travel around Europe as well.
Recently, Olivares was married to his wife, Christine, and they live in Florida.
One of the things from Trinity that Olivares carries with him is the religion that became part of his everyday life.
"I think religion provides a lot of valuable insight for living your life, not the least of which is calibrating your moral compass. Decisions can be made quickly and with ease when you have a clear understanding and conviction of what is right and what is wrong. There are gray areas to everything, but, for most people, religion provides the first measuring stick to help decipher those issues," Olivares said.
He said his time at Trinity was during crucial years in his life. He said experiencing those somewhere else would have resulted in a much different person.
If you know someone interested in a Lutheran education at Trinity's school or Early Childhood Center, let them know that our 2020 Open House will be held on Sunday, Feb. 2 from 10:30 a.m. to 1:30 p.m. They have the opportunity to tour the school, see our classrooms and meet with teachers. For more information, call the school office at 586-468-8511.