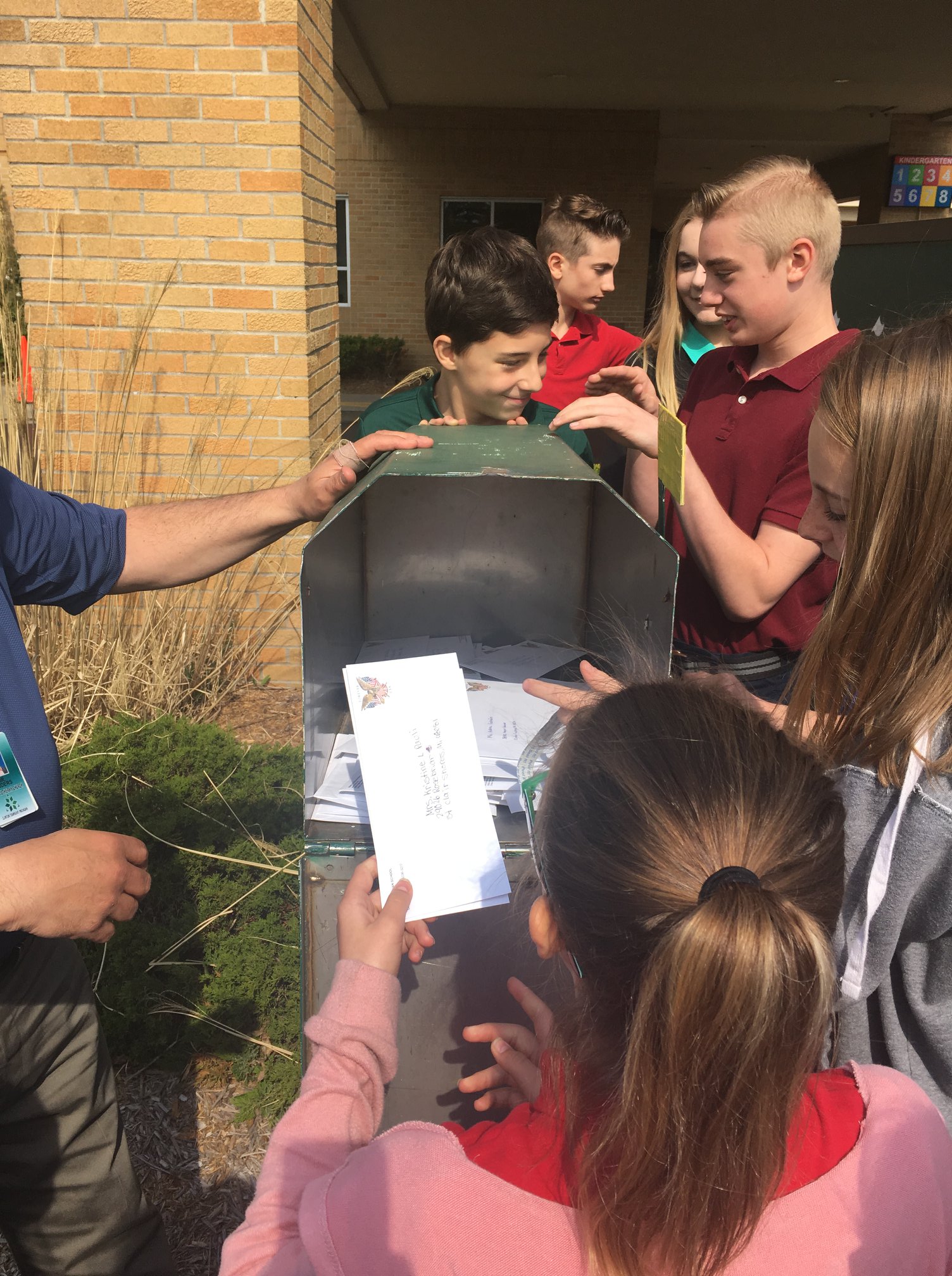 Trinity students talk about their spiritual journey from very early on in school. During their sixth grade year, teacher Brian Anders makes sure his students notice those who walk along side them, support them and encourage them in the steps they take. This includes writing Spiritual Mentor letters, something Anders calls "a very memorable part of the year for the students."
Anders said the students mail the letters to adults that they feel have been positive Christian role models in their lives.
"These are people that the students would like to either continue to or to begin to shepherd them as they continue their faith journey. Our hope is that the students will surround themselves with wonderful people who will not only serve as positive role models, but be involved in the student's life either through direct interaction or lifting up that student in prayer on a regular basis."
Anders said it also helps promote a circle of accountability for both the student and the mentor.
The class worked together to identify traits and characteristics that a spiritual mentor might possess. The students considered the people in their lives that they could look up to and emulate as spiritual mentors.
The students wrote letters to those in their lives that they felt had those qualities and traits. They mailed the letters from school. The entire class went out to the mailbox to pray over the letters--that they would reach their destination and touch the hearts of the recipients.
Anders said he hopes the students will continue to review the mentors they have in their life each year, and add to their list of those they can look up to as they continue their faith walk.