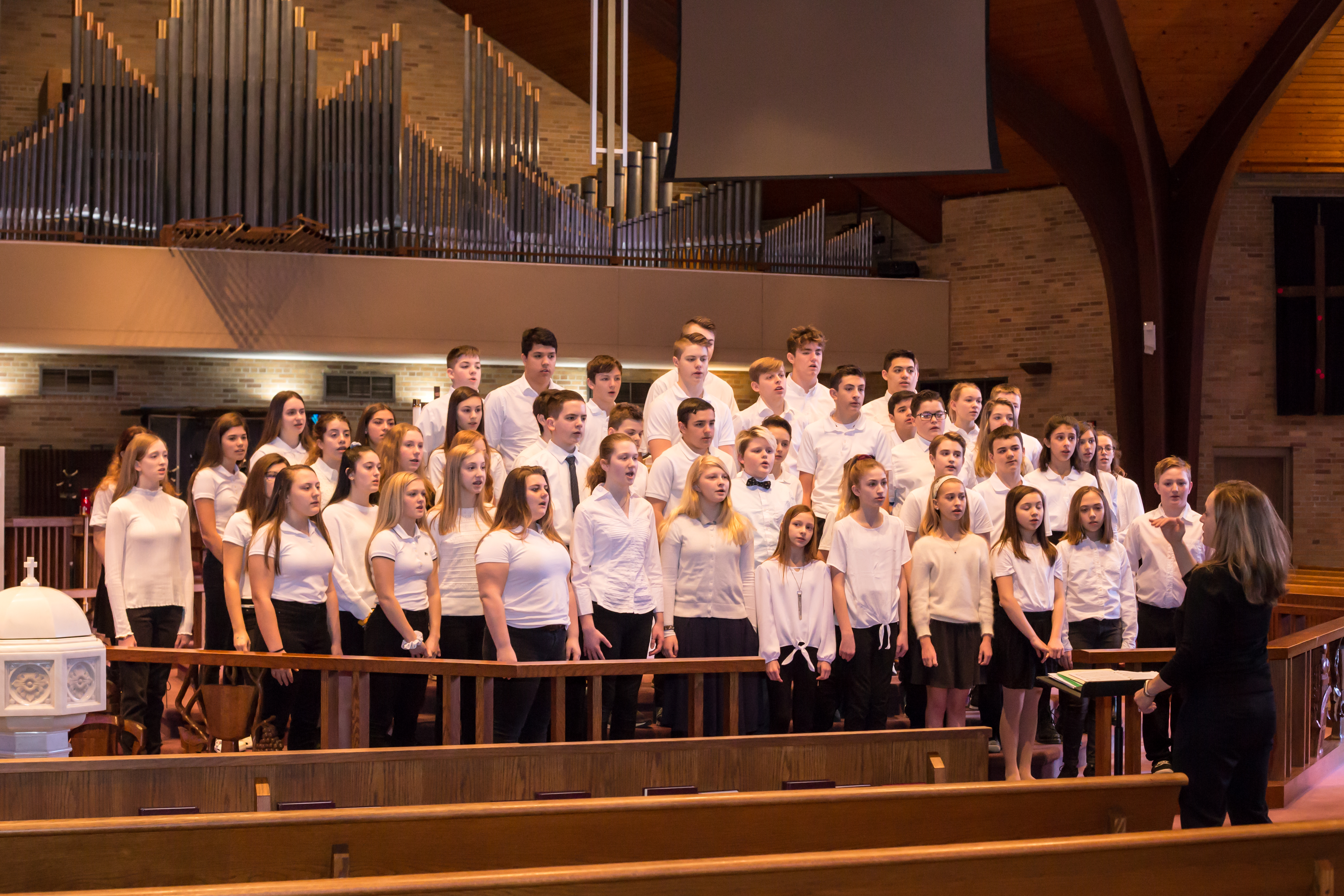 On Thursday, March 7, Trinity hosted the annual music festival for the Lutheran schools in the area. The band, choirs and handbell groups participate in the festival as well and all of the groups earned a "1" rating, which is the honest honor.
At the adjudicated festival, the students perform for a panel of judges and receive a rating based on their performance. Both choirs, which are directed by Elizabeth Davis, received a superior rating.
"I'm so incredibly proud of them. Their sound and phrasing was just beautiful," said Davis.
Also, Trinity's fifth and sixth grade choir and seventh and eighth grade choir were the only choirs to participate in the sight singing portion of the festival, and they earned the superior rating.
The advanced band, made up for sixth, seventh and eighth graders, also earned a "1" or superior rating. They are directed by Brian Pollatz.
The advanced handbell group also participated in the festival. Directed by Diana Ashley, this group meets once a week before school. The students from that group also played well enough for a superior rating.
Congratulations to all of our students musical groups!