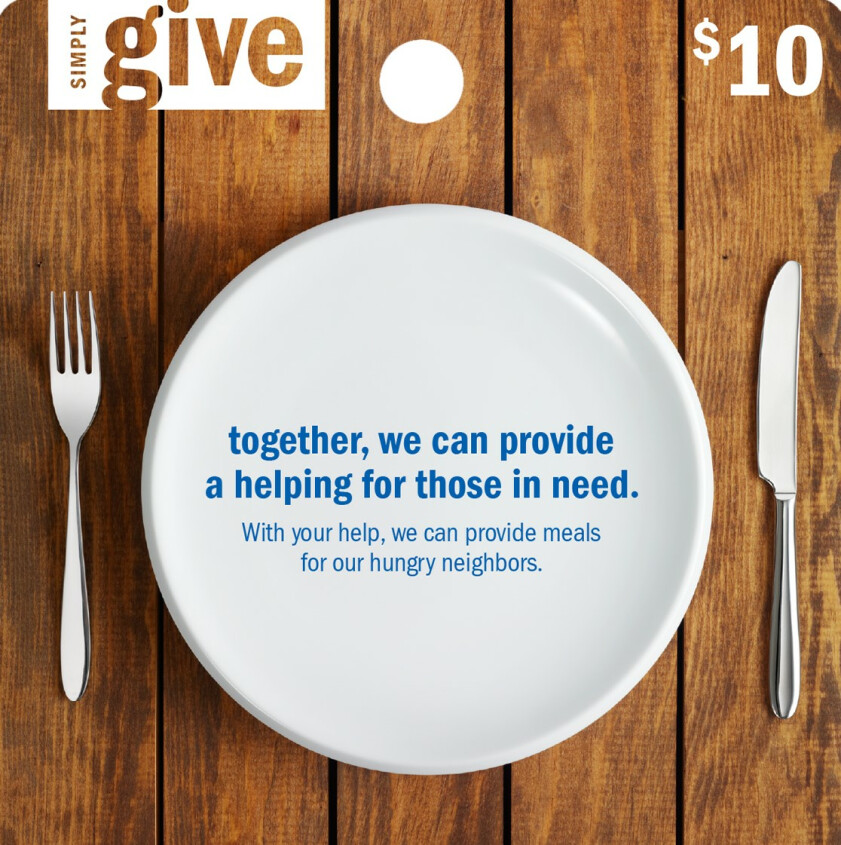 Meijer wants to help feed the needy in our community. So do we. By teaming up as part of the Simply Give program, we can feed the hungry with Meijer and our members. Our most recent Simply Give campaign raised $12,790 to be used to purchase food and certain baby items for our Food Pantry.
Since it started in 2008, the Meijer Simply Give program has raised for the $75 million for local food pantries. Trinity has benefited from the program several times in recent years. The gift cards we receive from Meijer allow us to pur hase food items for the pantry, fill our holiday food baskets and take care of our hungry and needy neighbors.
During the Simply Give campain, customers purcase a $10 specially-marked Simply Give donation card upon checkout. Meijer matches the donation. The donation is provided to our food pantry as a food-only gift card. The Simply Give cards can be purchased as an add-on to Miejer Pickup for home delivery. Throughout the campaign, Meijer offers double match days, where they double the match of the donation, effectively tripling donations made on those days.
Trinity hopes to be asked to participate in the program again in the future. If you want to donate to the Simply Give program, look for the donation cards in the check-out lanes. The recipient organization is marked. We will let you know when Trinity is the beneficiary again.