Are you ready, willing and able to return to Trinity?
We send the following information to your homes today, but with the back-up in the mail service, you are also receiving it via email and can view it all here.
We have all been through a great deal in the past several months. In order to take a step toward normalcy, to begin feeling like a community of faith, and to refresh our worship lives, we are re-opening for live "in-person" worship. We believe we can do this safely and responsibly. In order to return to worship, however, we are asking ONLY those who are READY, WILLING, AND ABLE to return.
READY, WILLING & ABLE are the words you need to remember.
You are READY to return to live worship if you have prayed about it and if you are comfortable being in a public space with others you may not know personally. Most of all, you are ready IF you are WILLING to adhere to our re-opening guidelines.
You are ready to return to "in person" worship IF. . . .
If you are WILLING to practice thorough hand hygiene.
There will be sanitizer at each entrance to the sanctuary. It is the expectation that you will sanitize before and after worship. In addition, there will be hand sanitizer outside of the restrooms so that you can sanitize before or after using the restrooms as needed. Hand sanitizer does not replace a thorough 20 seconds of hand washing with soap and water. Please keep restroom use to no more than 2 people at a time.
If you are WILLING to practice social distancing.
Worshippers are to sit in the designated areas of the designated pews. When you arrive for worship, we will direct you. Yes, this means you may not get to sit in "your pew" for the time being. All sections of the church will be open and we will limit the number of people in the sanctuary to approximately 200. Remember, social distancing is for your safety. Social distancing is expected before and after worship as well.
If you are WILLING to wear a mask.
Wearing a mask is expected of each worshiper during the sung and spoken portions of our service. The acts of speaking, singing, coughing and sneezing are the primary ways of spreading the virus to others. Worshipers may remove their masks during the "extended listening" portions of worship, such as the scripture readings and sermon. Worshipers are expected to wear a mask before and after church as they interact with one another. Pastors and worship leaders will wear masks when interacting with the congregation. They will not, however, wear masks as they lead worship because of their significant distance from the congregation. Remember, wearing a mask is for your safety.
Finally, you are ready to return to "in person" worship if you are ABLE.
You are ABLE to return to worship if you are healthy. Please, stay home if you are sick in any way. If you are in a high-risk group, you are NOT ABLE to safely return to worship. . . .
High Risk Groups (according to the CDC) Include:
People with chronic lung disease or moderate to severe asthma
People who have serious heart conditions
People who are immunocompromised:
(cancer treatment, smoking, bone marrow or organ transplantation, immune deficiencies, prolonged use of corticosteroids and other immune weakening medications)
People with severe obesity (body mass index [BMI] of 40 or higher)
People with diabetes, liver disease, or undergoing kidney dialysis
People 65 and older are also "high risk." Before returning to worship please, consider your overall health and any underlying conditions you may have.
READY – WILLING – ABLE is our plan. If any of this is a concern for you, please do not return to worship. . . .yet. Remember, this is just a first step back into live worship. There are no judgments here. We do want to begin the process of returning to worship as the "gathered Body of Christ", but we know it is not the right time for some, maybe even many, of our households.
Re-opening for worship is a "guilt free" and "obligation free" zone.
Please note: Church doors will be open approximately 30 minutes before worship.
If you have further questions, you are welcome to contact Pastor Ken or Pastor Gary. A special thanks to the Board of Elders and the members of our Re-opening team, for the guidance, counsel and support they have provided.
Trinity Re-Opening Plan FAQs
Q: What about Holy Communion
A: We will NOT begin offering the Lord's Supper on Sunday mornings until we have seen how our return to "in-person" worship is working. We will, however, in the near future, begin offering "in person" Holy Communion to our church family during the week. We have gone too long without the sacrament. We believe we can deliver Christ's body and blood to His Church in a safe way. Please, watch for more details. We want to get through our worship re-opening first.
Q: What about Holy Baptism?
A: We STRONGLY ENCOURAGE you contact us about Holy Baptism for your child. Baptism is ESSENTIAL! We can do this safely either during a service or privately following worship. Contact Jeremy Ashley at for more info.
Q: What other steps are being taken to protect those who gather?
A: We will be cleaning/sanitizing the restrooms and the sanctuary before and between our worship services. In order to limit unnecessary physical contact, we will not use bulletins, offering plates, friendship rosters, children's bags, or formally greet one another. We will not have children's church, nor will the church nursery be open.
Q: Since the church nursery will be closed, where can I go with a fussy child?
A: You are always welcome to use the church lounge or the church foyer if you need to leave the sanctuary. The worship service can be heard in both of those places.
Q: Will you continue to livestream worship?
A: Yes. We will always livestream our 9 and 11 a.m. services.
Q: Will the Church be upset me with if I choose to worship from home for now?
A: Absolutely not. "In person" worship is not for everyone right now. Our re-opening is a first step for folks who are READY-WILLING-ABLE.
Q: How long will these restrictions and conditions last?
A: We don't know. We will review them and change them when it is safe and reasonable to do so.
Q: When will Sunday morning Bible classes, Kid's Ministry and Youth Ministry resume?
A: We don't know yet. We are discussing this question within our staff. We hope to have an answer in the near future. At this time we are beginning with re-opening for worship.
Q: May we "hang out" with people before and after worship?
A: Yes! We need each other. This is one of the goals of re-opening. Wearing masks and social distancing however, are still required.
Q: Are you going to "kick me out" of worship if I don't comply with "Ready-Willing-Able"?
A: We are not going to call the police or "kick you out" or be the "compliance police." We expect that your care and concern for other worshipers, and your respect for our church leaders, is enough. (Read Romans 14. It encourages us not to be a stumbling block or obstacle for others.)
Livestream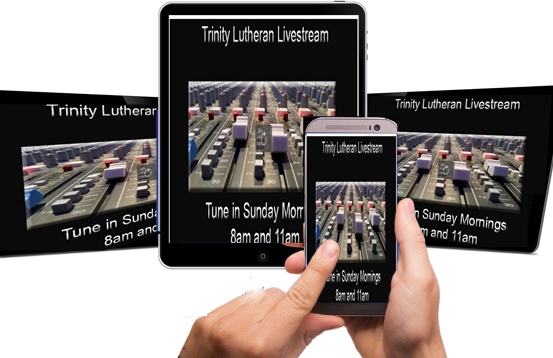 Along with our resuming our in-person worship, our online broadcasts will take place at 9 a.m. and 11 a.m. on our livestream channel. They will also be shown through Facebook. If you can't watch it live, you can always tune in to our archived broadcasts. We will also stream any special services as needed.
Health and Wellness Information
If you are looking for information on COVID-19, how to stay healthy, where to get help and check on financial assistance, this document can provide you will all the websites and phone numbers you need to know.
Prayer Requests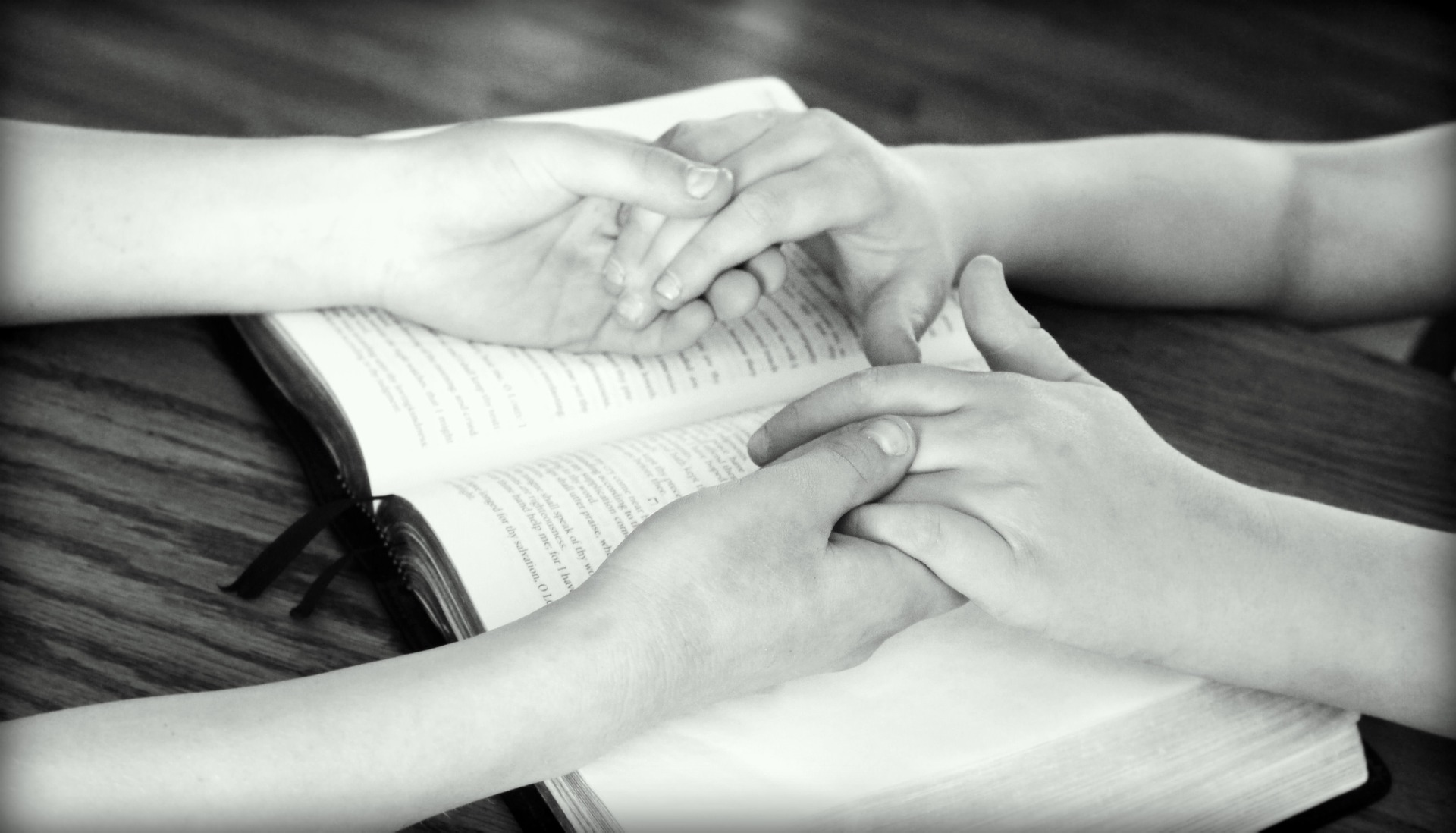 We are a praying church. If you have a specific request, you can submit it via our online Prayer Requests form. These can be sent to Pastor Gary, our Prayer Chain team and even marked for inclusion in the Announcer, which will still be distributed via e-mail on Fridays.
Online Giving
Thank you to those of you have continued to give your gifts and offerings during this difficult time. Your generosity is amazing! If you want to give an offering, and I know many of you can't even think about that right now, but if want to do so, online and mobile giving are now an option. An online giving button is below, or you text GIVE to 586-571-9996, or click on Give in the Elexio app.) You can even set up reoccurring gifts. If you have questions, check out our informational videos. For more information, contact Rick Wyatt (586-463-2921 ext. 106 or ).
Other Ways to Connect
Engage Your Neighbor

Jeremy Ashley shares resources and encouragement for being neighborly in a time when we can't engage with each other. Check out his video and information sheet for specific information on how you can Engage Your Neighbor.

Middle and high school student resources

Blake Wright has developed resources for middle school and high school students, and their parents. Check out the Student Ministry Connection page for Tuesday and Thursday videos just for kids. Parents can use the website for info or join the Trinity Student Ministry Parent Group on Facebook.

Faith connections for families

The Faith Connections provides simple and quick ways to connect with your kids in God's word. It is geared for families with children in kindergarten through fifth grade. To receive these scripture verses, short videos and weekly discussion questions, sign up for our Remind text messages. To join, text @tlc252 to 81010. Email for information.

Music

We understand that for some of our family members, music is a way to connect with God's word and also a way to find peace and inspiration. Paul Finazzo has developed a Spotify playlist with just the right songs to give you comfort and remind you God is always present.



Connect with our staff
To reach us, you can call the church office at 586-463-2921 and leave a voicemail on our extensions and we will call you back. Or, you can send an email. Our phone extensions and email addresses can be found on the staff page.
Social Media
FACEBOOK AND INSTAGRAM
We post pictures, photo challenges and updates to our social media channels on a regular basis. Join us in that conversation. From here, you can also access our 252 Facebook Group, our Trinity Student Ministry Parent Group and also our TCT Youth Instagram account.