At Trinity, we are trying to form fully devoted followers of Jesus Christ. We believe that happens best when we Engage God, Engage God's People and Engage the World.
We Engage God by Strengthening and deepening our personal faith relationship with Jesus Christ.
In this section, you will find information about how to Engage God. From worshiping and Bible classes and baptism, there are many ways in which you can Engage God with Trinity Lutheran Church. If you are new and want information about what it's like to worship at Trinity, click on the Visiting Trinity webpage.
Worship with Us

Sunday Mornings
8 a.m. - Classic Worship
Classical Worship is characterized by music with a traditional, "classical feel", and is led by organ, piano, woodwinds, brass and string instruments. The form of the service is based on historic liturgical formats of the Lutheran Church.
The Lord's Supper is celebrated on the First and Third Sunday each month.

Bible Classes are offered between services on Sunday from 9:30-10:30.
11 a.m. - Contemporary Worship
Our 11:00 a.m. is an outpouring of worship and praise in a setting that reflects today's people. The message is always pertinent to our everyday lives and the music used is that which you would find on Contemporary Christian Radio. The service is led by Trinity's Worship Choir and Praise Band.
The Lord's Supper is celebrated on the Second and Fourth Sunday each month.
Saturday or Monday Evenings
7 p.m. Monday Evening (June-August)
5 p.m. Saturday Evening (September-May)
Our Evening service is offered weekly in the sanctuary. Set in a less-formal atmosphere, this service is a liturgically blended style of worship drawing on both traditional and contemporary music. The Lord's Supper is celebrated on the First and Third Evening service of each month.
Livestream
For those who are unable to attend worship in person, we offer live broadcasts of our 8 a.m. and 11 a.m. Sunday morning services. Those services are also archived online for anyone who wishes to watch past services. To access the online Livestream, visit our Livestream page.
Worship for Children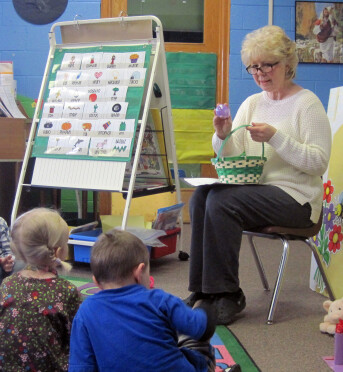 Since the worship of God is a key component to God's people and the life of the Christian family, many aspects of our Next Generation ministry revolve around worship:
Each Sunday the worship bulletin includes a worship hint for families with young children. These hints help parents and young children learn more about worship and/or the theme of the worship service for the day.
Church bags are available for young worshipers. These contain a Bible based activity sheet and crayons; a Bible story book; a small stuffed animal; and a snack.
Children are invited to come to join one of the pastor's or minister to families with young children for a special Children's message at non-communion 8 a.m. services.
Children, ages 4 – 8, are encouraged to be part of Children's Church during the sermon at the 11 a.m. services. Children follow a processional cross and go to the choir room for an age-appropriate, Christ-centered message. They leave with an activity and a guide for parents to use to discuss what they learned.
Our Church Nursery is open during worship services. Children and caregivers can view and hear the worship service on a closed circuit television as they plan and interact with caregivers. Our church workers have gone through background checks and receive first aid and CPR training. When parents sign-in their children, they receive a parent pager so they can be notified if they are needed in the nursery.
Do you have questions about attending church at Trinity? Contact the church office at 586-463-2921 and we will do everything we can to answer your questions.