Impact Missions
IMPACT missions are designed to help our congregation focus on evangelistic mission opportunities beyond the walls of Trinity in which a growing number of people can make a hands-on contribution for the sake of the Gospel.

Generally, IMPACT missions are initiated by members who have a strong connection to or interest in that mission and who are willing and able to provide leadership to grow a Trinity connection to that mission. Mission offerings will be given to each IMPACT Mission in line with the impact Trinity plans for each one.
God has raised up leaders and teams for the following four IMPACT Missions.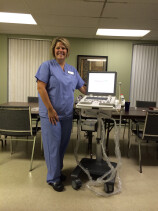 If you would like to speak to a member of Trinity for more information, please call Linda Gawinski at 586-431-1147 or you can email Linda at . Please put CPC in the subject line. For information on upcoming events at Compassion Pregnancy Center, visit the Compassion Friends website and click on 'Events' and 'How to Help' tabs.
Trinity is a supporter of Family of God in Detroit. Family of God is making an impact in many people's lives by bringing the Good News of Christ to those who are poor, hungry, and homeless. We help by serving dinners at Family of God one Wednesday a month. Our Men's Bible Study coordinate the dinners. If you would like to be a part of this by contributing time of money, contact Brian Lanko at 586-350-0444 or email . Karen Langreet is coordinating the casserole donations. Contact her at 586-445-2460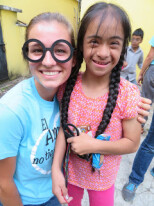 Each summer, Trinity sends a team to Guatemala City to help serve the poorest of the poor through the organization Groundwork Guatemala. We are planning trips for June 29-July 8, 2019 and July 25-Aug. 3, 2020. For more information, contact Sally Buss.
Habitat for Humanity for Macomb County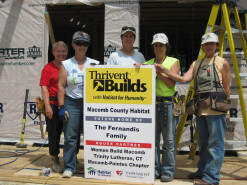 Macomb County Habitat for Humanity partners with working families seeking to move out of substandard or overcrowded housing. Habitat mobilizes volunteers, experienced construction personnel, churches, businesses and groups to provide a hand up as they help each family build or rehab their own home. For more information, contact Dave Tirsell at 586-263-1540 ext. 101 or dtirsell@ macombhabitat.org.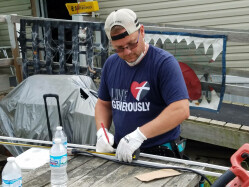 The HARP Mission is an Ohio 501 (c) (3) Not For Profit organized to assist in disaster relief efforts. We are an established mission that helps displaced disaster victims re-establish themselves in safe and sanitary temporary housing. We help them, through providing them with your donations, to furnish their restored homes with major household items (furniture, appliances, kitchen, bedroom, family room and bath furnishings, etc.). hope in circumstances that challenge their ability to have a better life. For more information on the HARP Mission, contact Chris Kapolka or Gwen Richard.
What Can I Do?
There are many ways for people at Trinity to get involved in missions. They include:
Pray that God's love in Jesus is evident in tangible ways and that as the Gospel is shared, many will come to faith.
Go on a short-term mission trip.
Sponsor another Trinity member to go on a trip.
Donate materials or money needed for a particular trip.