Trinity Disaster Response Ministry
Bringing HOPE in times of disaster
The Lutheran Church Missouri Synod Disaster Response ministry responds to the immediate physical and/or spiritual needs of those affected in the wage of a natural or man-made disaster. They work through, and support, the LCMS districts and congregations as well as with international Lutheran churches and other partners by building each of the church's partners capacity to respond to the needs with Christian care. Under the guidelines of the LCMS Disaster Response program and with the Lutheran Emergency Response Training (LERT), we at Trinity plan to prepare for our mission of "Bringing hope in times of disaster."
CURRENT SITUATION
Trinity's Disaster Response team has mobilized to help the flood victims from the Midland area.
Trinity recently distributed empty flood buckets to members of the community who wanted to help fill them with the needed items. The completed buckets can be dropped off on Wednesday, June 2 from 5:30 to 7 p.m. or Saturday, June 13 from 9 to 11 a.m.
Pastor Gary and Gwen Richard explain what goes into a flood buckets and hygiene kits
You can also buy the supplies without the bucket. Download a list of needed items.
FLOOD BUCKETS/CLEANING SUPPLIES
5 gallon bucket
2 large trash bags
Comet or scouring cleanser
Pine Sol or liquid floor cleaner (38 or 48oz)
Clorox bleach
Scrub brush
Sponges and rags
Dust Mask (N-95 required)
Clothes line
Clothes pins
Rubber gloves
HEALTH KITS
One bath towel
One wash cloth
Two bars of soap, in original wrapping
One toothbrush
One pack of dental floss
One tube of toothpaste (2 if sample size)
One comb
Deodorant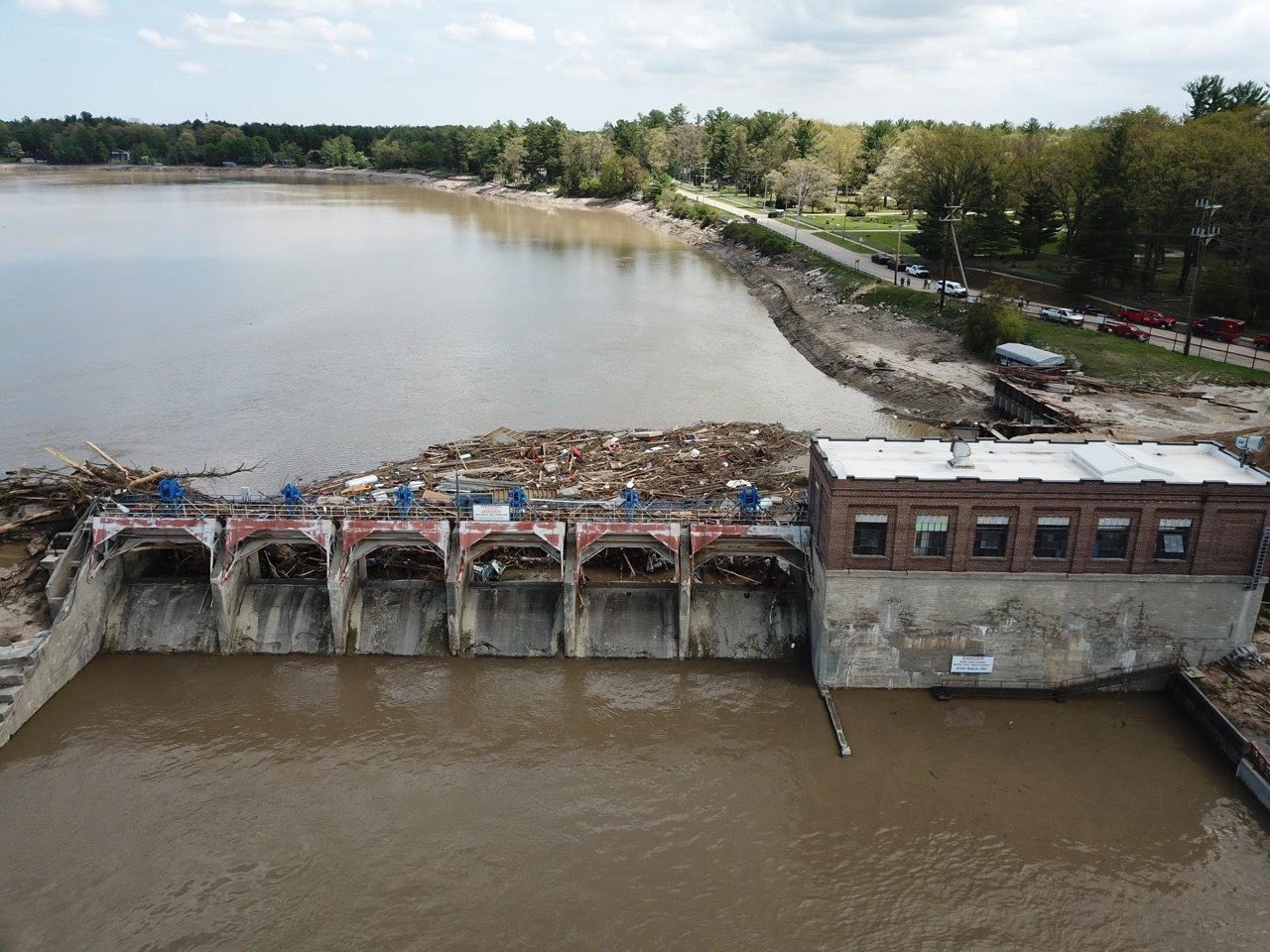 Disaster situations include:
Flooding
Severe winter storm
Tornados
Chemical spills
Widespread mechanical, electrical or transportation accident.
Tainted of poisoned food or water supply
Our mission will be to bring hope by providing Christian care to our congregation and surrounding communities should a disaster occur.
Get Involved
Trained Responder
When disaster strikes, lives are turned upside down. Survivors often need food, clothing, shelter and spiritual care as they begin to cope with tragedy and loss. Responding to these hurting people is a vital part of who we are as mem-bers of The Lutheran Church — Missouri Synod (LCMS). We show mercy and love to our communities because of the great grace and love that God has first shown to us.
Join a Lutheran Early Response Team (LERT) training event at Trinity to learn how congregations and even individual members like you can be better prepared to show Christ's love to the community when a disaster strikes. Attendees will receive raining in the following areas:
The LCMS Disaster Response Program
Christian Care in Times of Disaster
Congregation Preparedness
Engaging in Community Response
The LERT Program
Safety and Equipment
General Volunteer Opportunities
Attendees also will receive an LCMS Disaster Response credential that will give them credibility as they enter disaster zones in a coordinated and collaborative effort to assist those in need. If you are interested, complete the registration form in the information box to the left.
Prayer
Anyone in our congregation can be involved. What could be more important than prayer?
In Paul's second letter to the Thessalonians, he asks, "Finally, brothers, pray for us, that the word of the Lord may speed ahead and be honored, as happened among you," 2 Thessalonians 3:1.
Are you a prayer warrior? If so, please pray with faith and fervent love, pray for hope in those afflicted.