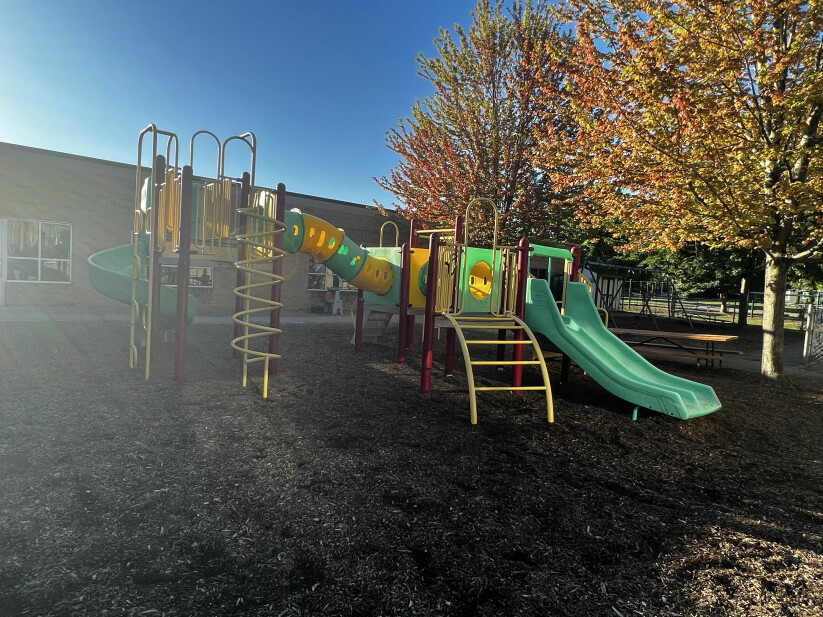 The State of Michigan has budgeted more than $700 million in grant funding to support childcare facilities. Trinity applied for and received some of that grant money, which was used to enhance the ECC. From new a playground structure to flooring in the classrooms, the money allowed the ECC administration to make necessary improvements and benefit the children and families Trinity serves.
"We've been blessed with Childcare Stabilization Grant funds, which we used to enhance the Early Childhood Center. The upgrades and improvements impact all of our teachers, students and families. We want the Trinity Early Childhood Center to continue to be a place where parents feel their children are in a safe environmental and one that is optimized for learning and for the comfort of the students and teachers," said Jessica Platte, director of the Early Childhood Center.
The childcare stabilization fund applications have been accepted by the state several times since the start of the COVID-19 pandemic. Over $365 million was awarded last fall to nearly 6,000 childcare centers around the state. All licensed childcare centers were eligible to apply for the grants, which could be used for things such as personnel costs, rent or mortgage payments, insurance, facility maintenance and improvements, personal protective equipment or COVID-related supplies, training and professional development related to health and safety, goods and services and mental health support. Trinity used the money to complete several projects but the most fun of all was the new playground equipment!
The children in the center have a new play structure for climbing, sliding and exploring. This structure replaces the previous equipment that was starting to wear down and become brittle from exposure to the elements.
The money comes from the federal American Rescue Plan to help childcare facilities during the pandemic. In addition to the $700 million in support, the state also appropriated an additional $30 million to support bonus pay for those working in childcare. The funds are administered by the Michigan Department of Education and Child Development and Care Office.