The HARP Mission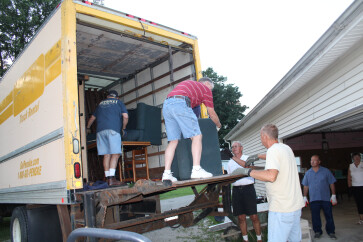 The HARP Mission is an Ohio 501 (c) (3) Not For Profit organized to assist in disaster relief efforts. We are an established mission that helps displaced disaster victims re-establish themselves in safe and sanitary temporary housing. We help them, through providing them with your donations, to furnish their restored homes with major household items (furniture, appliances, kitchen, bedroom, family room and bath furnishings, etc.). hope in circumstances that challenge their ability to have a better life.
What's in your heart?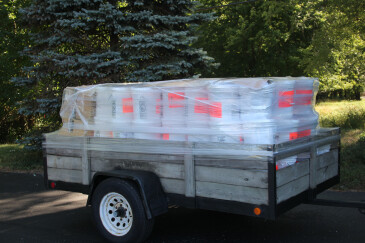 The group that went to Caldwell, Ohio for a week in 2017 have many stories to share. Stories of faith, caring, sharing, letting those in need see God in them. It is because of the connections that were formed and the hearts that shared, that we are inviting all those who attended to begin praying for Jesus to let them know what is on their heart. You are invited on June 9, 2018 when we will again be serving our Lord in the capacity of a mission group to help those in need in Caldwell, Ohio.
How Can YOU Help?
There are number of ways for our congregation to help.
Volunteer to Serve
We will take group of individuals to provide home maintenance, repair, wheelchair raps and other help for families in crisis, disabled, widowed, elderly and Veterans of the Caldwell, Ohio area.
The trip will be June 9-15, 2018. The cost is $200 per person. Also, bring a $50 gift card to Lowe's, Walmart or Home Depot for supplies that must be purchased on the spot. Housing will be provided by the HARP Mission Center in Caldwell, Ohio.
To sign up to serve, contact Gwen Richard or Chris Kapolka with your $200 made out to HARP Mission.
ADDITIONAL HELP
We need many items to take with us. Besides BIBLES, listed below are items you may donate.
Health Kits

One bath towel
One wash cloth
Two bars of soap, in original wrapping
One toothbrush
One pack of dental floss
One tube of toothpaste (2 if sample size)
One comb
Deodorant

School Kits

4 Notebooks of wide – or college-ruled paper, no loose-leaf paper
One blunt scissors
One ruler
One pencil sharpener
Six new pencils
One eraser
12 sheets of assorted construction paper
One box of 16 or 24 crayons One cloth bag of backpack Calculators for high school age

Flood Buckets/

Cleaning Supplies

One 5-gallon bucket or 3 gallon bucket
2 large trash bags
1 gallon of bleach
Comet or scouring cleanser
PineSol or liquid floor cleaner
Scrub brush
Dust Mask (N-95 recommended)
Rubber gloves
Rakes, shovels, hoes – debris removal

The HARP Bag of Hope

Bible and other materials sharing the love of Jesus
Cross (Sunday School Project)
Coloring Book or Journal for older children
Crayons or pencils and pens for older children...
Teddy Bear or Small Pillow
Blanket (soft and cuddly)
Your prayers
Other comfort items