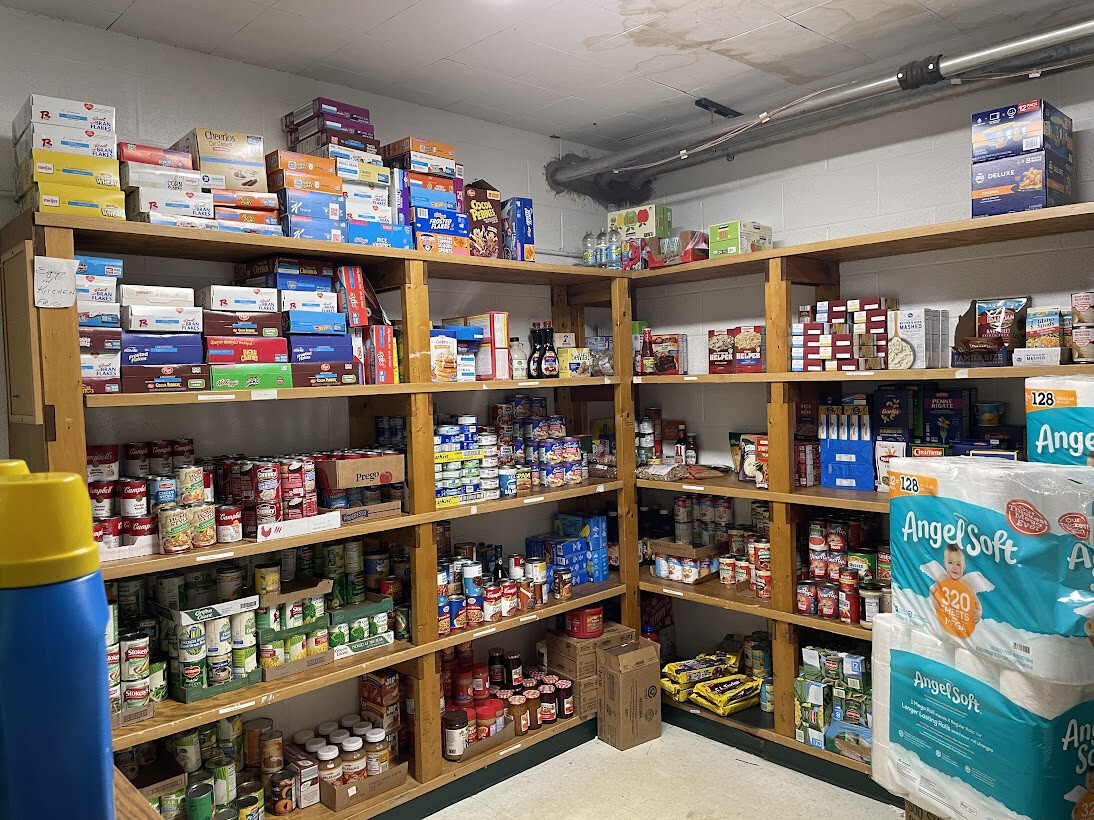 Trinity puts out the call several times a year for items to stock our food pantry. Sometimes, we promote the Meijer Simply Give program, encouraging you to buy the Meijer Simply Give cards that allow us to purchase necessary grocery items as we need them. So what exactly does our food pantry do? Let's take a look!
Each day, Trinity is able to serve three families from the community with food and other items. Those in need call the church in the morning and the staff records the information such as how many people are in the family and notes any allergies. Once our three-family maximum has been met, or at noon, we call our pantry volunteer for the day. The pantry has a rotating crew of volunteers. We call them with our list of families and they call the families to set up a time to meet at the church, pull the food for the families, pack it up and bring it to them at the church door. The volunteers give them things like cereal, soup, rice packets, canned veggies, frozen meat, bread and toilet paper, laundry soap, soap, toothpaste and feminine products. We try to give them a variety of items including quick snacks and items for meals as well.
Our volunteers not only coordinate the pick up of the food and package it, a team of people also shops for the food and hygeine items needed in the pantry. They use our Simply Giving cards to purchase grocery items and certain baby items from Meijer. They also pick up cleaning supplies and toiletries.
As we serve such a large number of people each month, the food pantry is always looking for donations. We especially need things we can't purchase with the Meijer Simply Give cards, like feminine products, cleaning supplies, shampoo, soap, toothbrushes and toothpaste as well as paper products. We also welcome volunteers. If you want to get involved with the food pantry, call the Church Office at 586-463-2921.