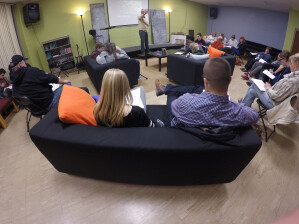 Confirmation is a process whereby students confirm their baptismal faith. When parents bring their child to the waters of baptism, they make a promise. Do you know what it is? A promise to shepherd the child's heart in matters of faith - to teach them of Jesus and to lead them into HIS arms. We want to help you live up to your promise.
These days…families are really busy. It seems like every time we turn around, there is something else to do, somewhere else to be, someone else to meet. It's just busy.
Knowing the above is true, are strategy for confirmation is modular. By offering 9 Different Modules multiple times a year - it creates flexibility in the calendar. BUT - these modules are NOT for the student alone. The modules are, by design, for students and parents [or those with significant spiritual influence together.

Confirmation module registration for the 2018-19 school year will open at 6 a.m. on Monday, Aug. 6.

Confirmation Modules Registration