Trinity starts the confirmation process for students in the congregation in sixth grade. Over the course of several years, the students and their parents participate in several confirmation modules in preparation for the Rite of Confirmation, in which the students reaffirm their faith and the vows of their baptism. As our newest group of confirmands nears the completion of their confirmation classes, we take a look at what the process is like and how to get involved.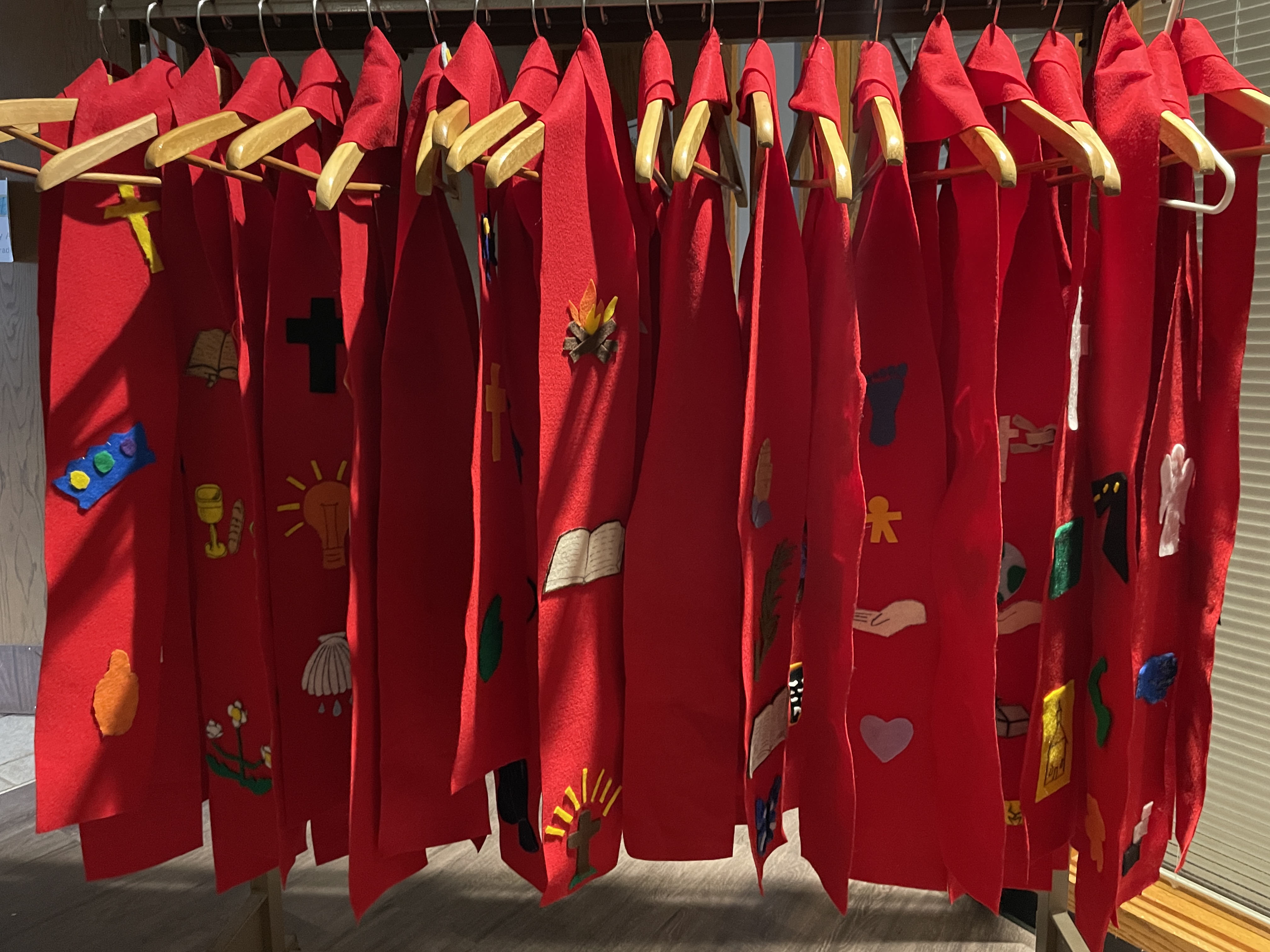 Each fall, Kristin Hardy, Trinity's confirmation coordinator, organizes the calendar of confirmation modules. There are nine of them -- Old Testament, New Testament, Baptism, Apostles' Creed, 10 Commandments, Lord's Prayer, Worship, #Whyitmatters and Saved by Grace. Each module is held twice throughout the year and typically spans 2-4 weeks. Parents and students meet for the modules on one evening per week.
The typical path is to take three modules each year during the sixth, seventh and eighth grade years--wrapping up with #Whyitmatters and Saved by Grace. Students also participate in confirmation retreats, to allow them to deepen their faith, their relationship with God's people and to serve. In seventh grade, the students go to Camp Concordia in Gowen, Michigan. In eighth grade, the students go to Camp Arcadia in northern lower Michigan.
Once the students have completed all of the modules, they are eligible to participate in the confirmation prep.
Confirmation is held annually on Reformation Sunday. This year, that falls on Oct. 31. Eligible students began meeting in early October for three consecutive Sundays prepare for the Rite of Confirmation. The students started by writing their Faith Statements, which are their own thoughts and words about who Jesus is and what He means to them. Then, they use those statements to create stoles illustrating words and phrases from the statements. They create symbols that visually display their faith statements and meanings. They write up a small essay on why those images are important to them.
On the last night of confirmation prep, the students and their parents have discussions about faith in real life. They talk about living our their faith, even when things get tough. It all concludes with a small chapel service, message and communion. After communion, Pastor Ken and Vicar Jeremy prayer over each confirmand with their parents.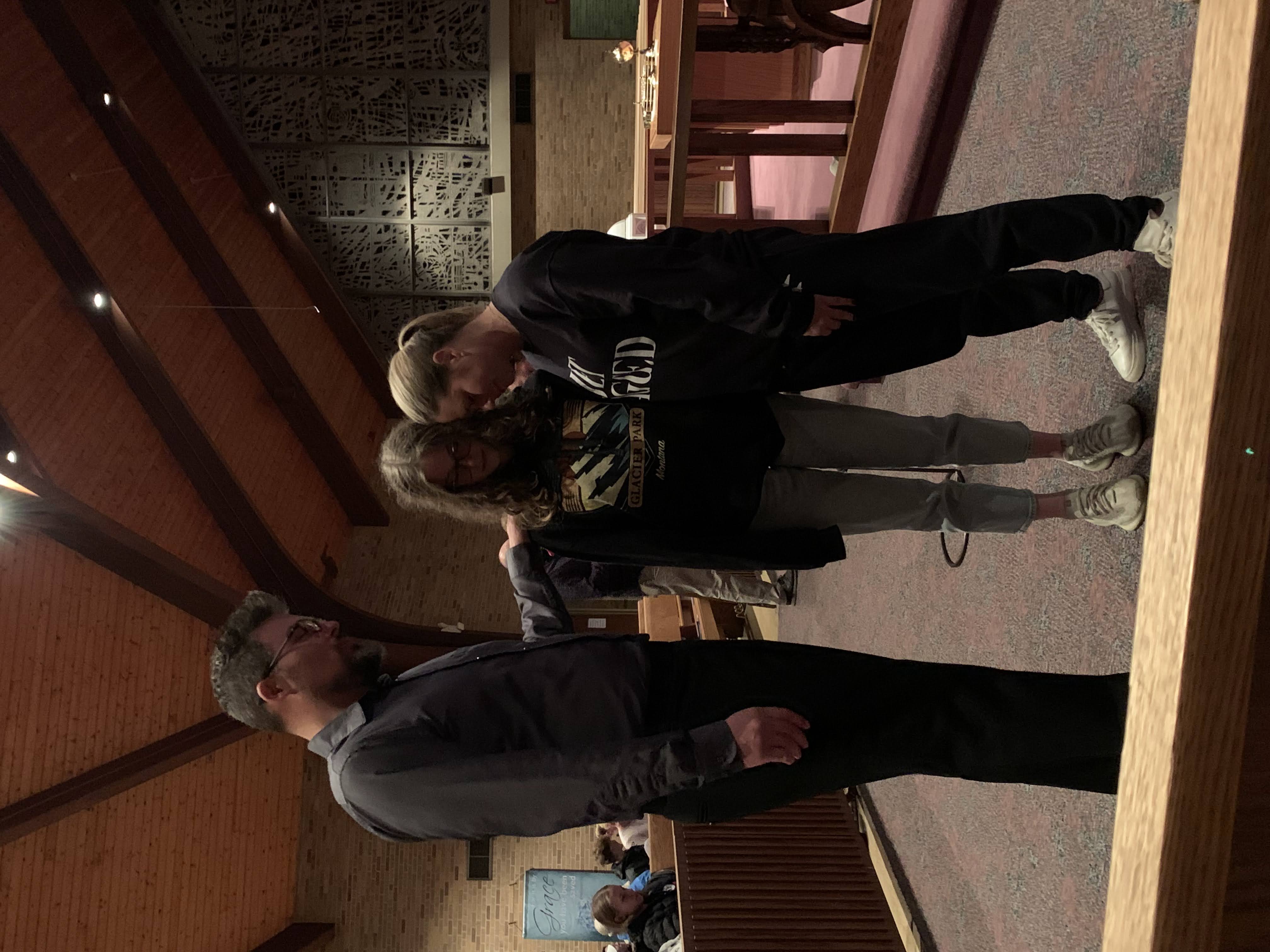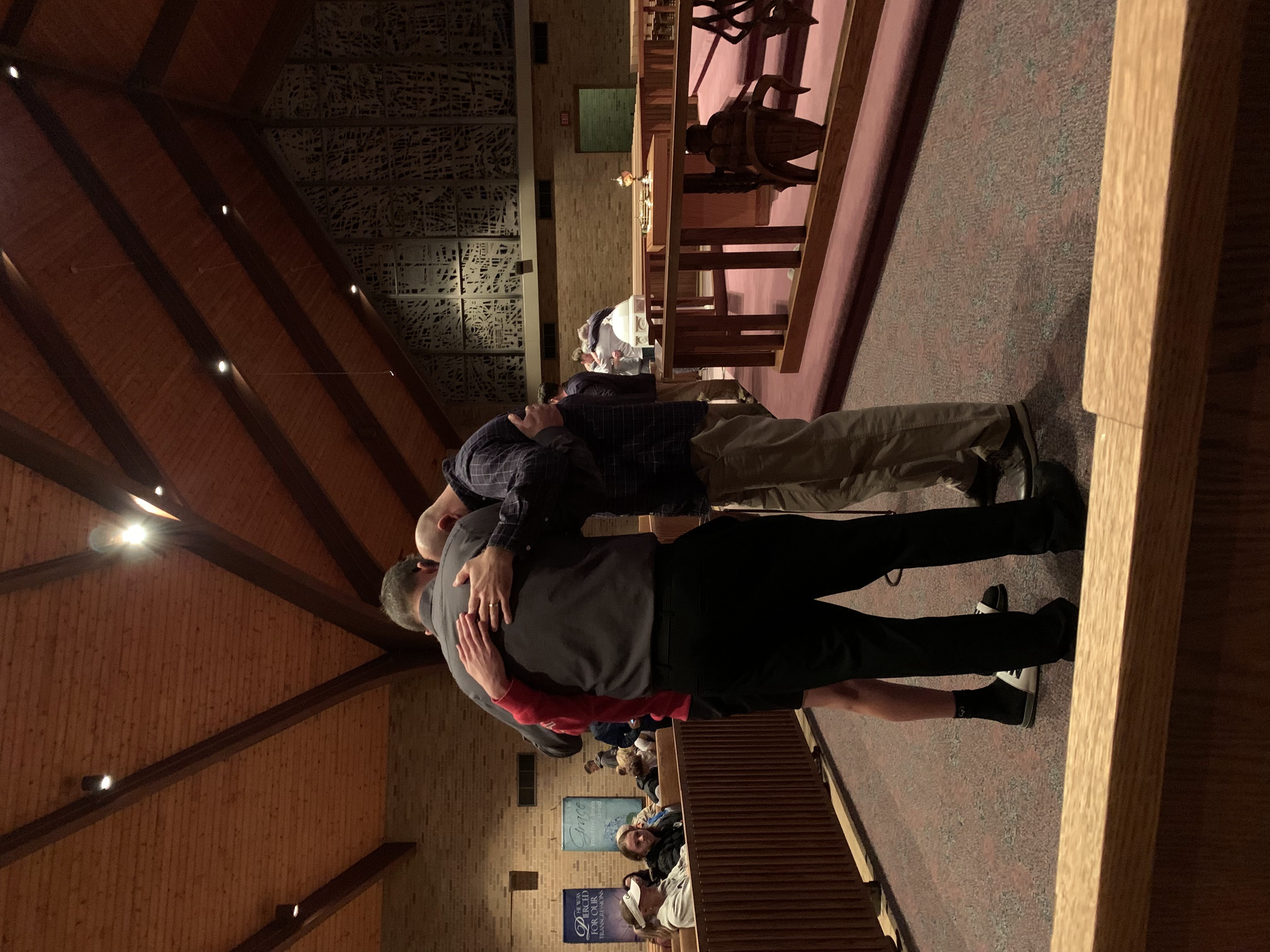 The students will complete the Rite of Confirmation on Sunday, Oct. 31 at 1:30 p.m.
To learn more about confirmation at Trinity, or to get involved and sign up for modules, visit the Trinity Confirmation web page.